Hycroft China Limited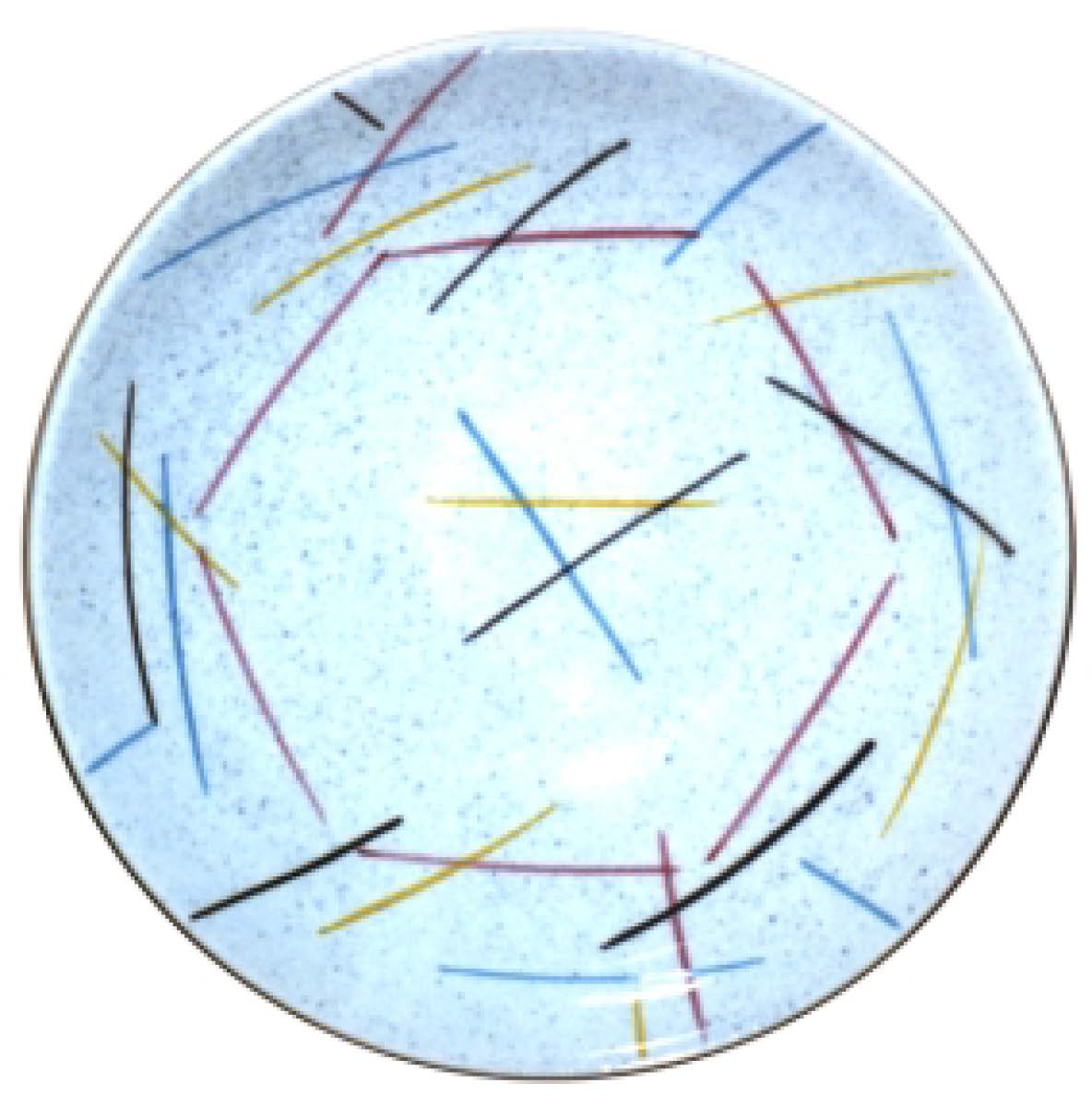 Hycroft Jack Straws pattern plate
When Marwell acquired the Medicine Hat Potteries plant, he took Malcolm McArthur's advice and renamed it Hycroft China Limited after one of his west coast ventures. Even though Marwell poured more money into the plant, he could not make it a success. Just eighteen months after acquiring the pottery, he put it up for sale.
Harry Veiner stepped in to take the money-losing plant off Marwell's hands. Harry had absolutely no training or knowledge of the pottery industry, but he had business aplomb. A self-made millionaire from his ranch and greenhouse businesses—and at the time Mayor of Medicine Hat—Harry viewed the pottery as a challenge worth taking up. In his opinion, there was no reason for the factory to be losing money. The equipment and buildings were sound, they had staff skilled in the trade, and the clay resources were still the best and cheapest that you could find anywhere and the company owned the gas well that supplied the plant.
Harry immediately took over management of the plant, terminating four or five of the superintendents that had become redundant. The office staff was trimmed and he even commandeered the sales part of the operation. "You make the stuff and I'll sell it," he said. Soon he was in the black. As the business grew, he added more staff until he eventually was employing between sixty and eighty of the local people.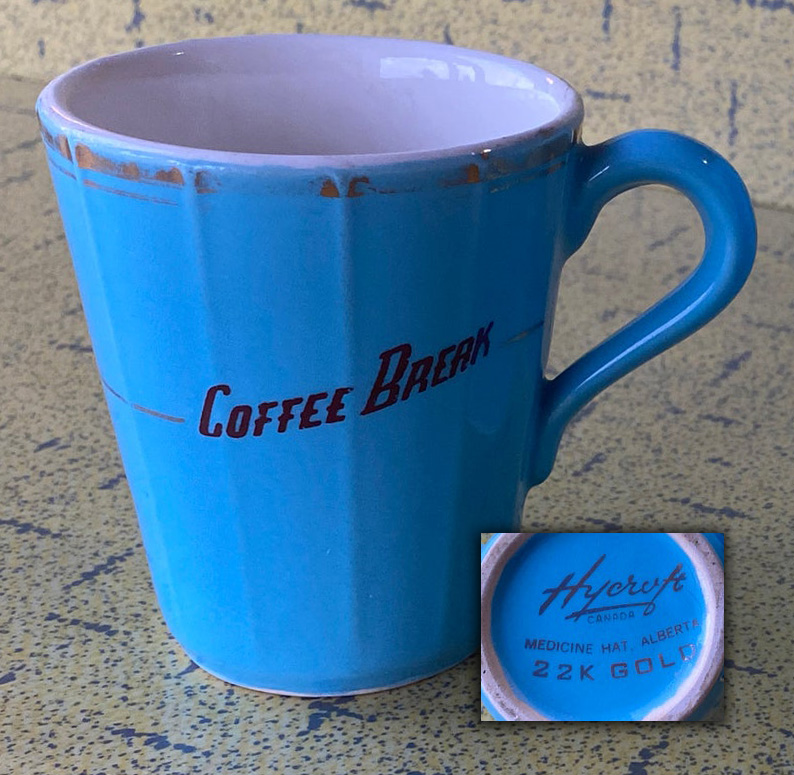 But his authoritarian style did not sit well with many of the senior people. Malcolm McArthur was one of the first to leave. Mac had many years of experience, Harry none; yet here was Harry dictating all facets of the operation. Harry was busy selling his new wares, unaware and perhaps not caring that Malcolm had arranged an exclusive with a large retailer for those same patterns which Harry was now selling to everyone. So Malcolm left after being with Hycroft for only a few months, taking half a dozen experienced workmen with him. He quickly settled in at Alberta Potteries at Redcliff.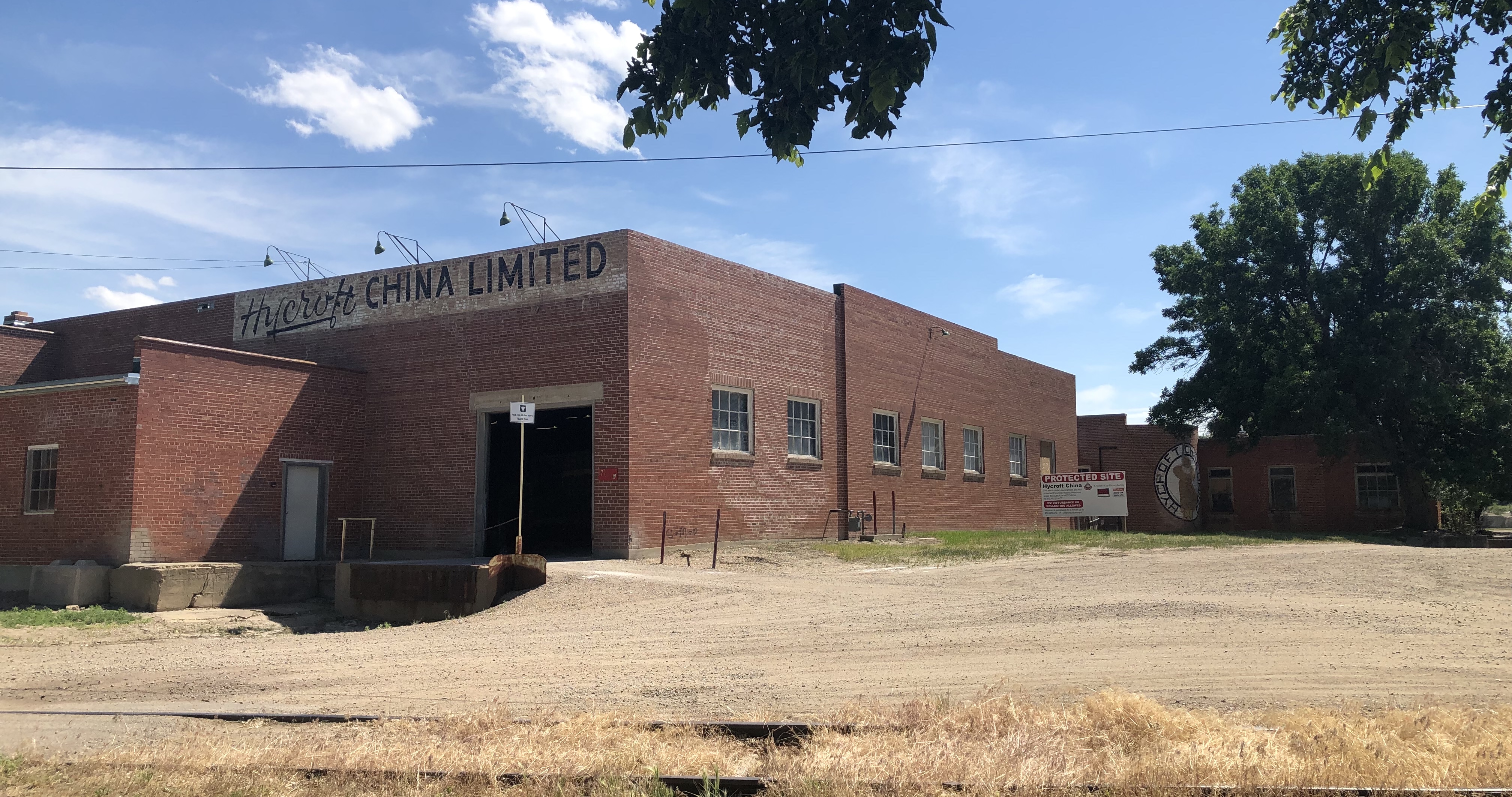 Hycroft north warehouse building in 2021, now used by Plainsman Clays
Copyright rongetty.com, All Rights Reserved