Introduction
There has long been a need for an update on the products made by Medalta Potteries Limited, as the only booklet available to collectors is Medalta Stoneware & Pottery for Collectors published by Richard and Jean Symonds in 1974. The amount of information accumulated since then is vast, showing that Medalta was far more prolific than anyone would have suspected. From some 300 different items illustrated in the Symonds' book, the product line has grown to over 1000 different pieces. The story of Medalta is one of change, changing to meet the demands of the marketplace and the fashion of the day.
Medalta, unlike many of the other potteries located in the Medicine Hat area of southern Alberta, frequently changed the stamps that it used to mark its products. This coupled with the fact that it also frequently changed its product line has provided a means whereby many of Medalta's products can be dated to within a few years of when they were produced. In this booklet the first of the "Know Your Medalta" series we will examine these stamps, placing them in a chronological sequence as much as possible.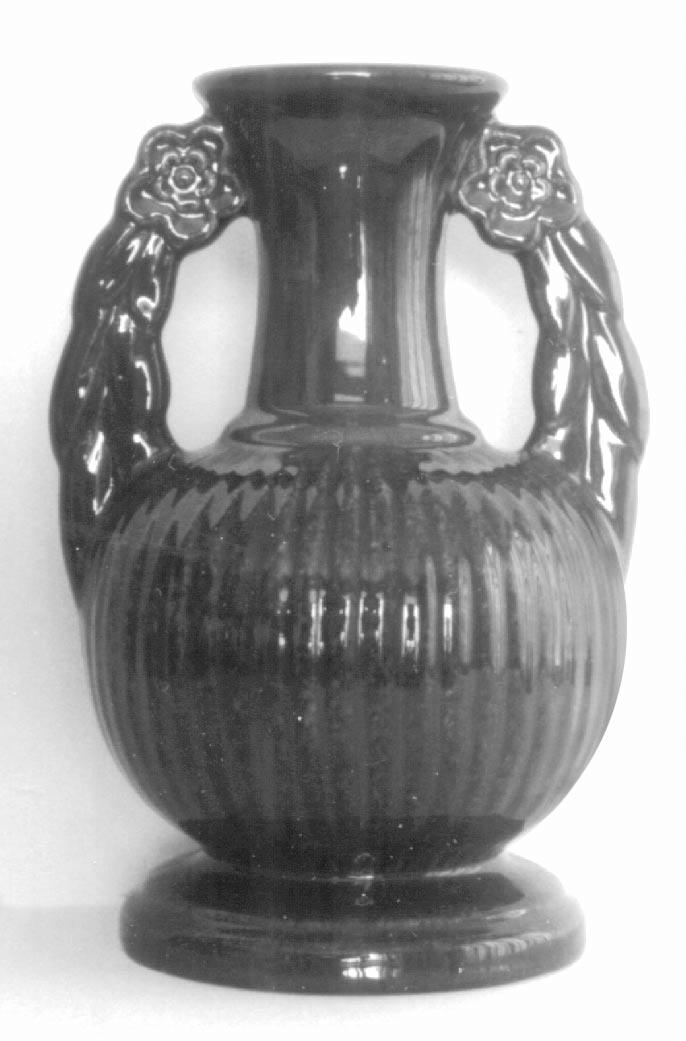 Lampbase ca. 1940
In addition we will look at other markings found on Medalta's products, ones that indicate size, style numbers, style names, decorations or what have you. However, we will not look at named products, ones with advertising on them or ones made for a particular restaurant, as there are so many of them - almost a thousand - that they comprise a booklet or two by themselves. Future booklets in this series will examine Medalta's vases, lamp bases, jardinieres and planters, miscellaneous artwares, pitchers of all kinds, bowls of all kinds, ashtrays-cuspidors-humidors, stoneware products, hotel china, Ogilvie's premiums and advertising products. Each of these booklets will illustrate every product that is being discussed and provide a price guide as to what you can expect to pay for each item.
And if collectors show that there is a demand for more information, perhaps the series could include a reprint of Medalta's 1924 catalogue, the Hotel China catalogue, a variety of price lists, and even letters discussing various products such as the Malibu Club series and the Winston Churchill Toby jug among others. In time, all of Medalta's products will be illustrated and discussed, permitting collectors to know their Medalta.
Copyright rongetty.com, All Rights Reserved